Roswell-Horizon Park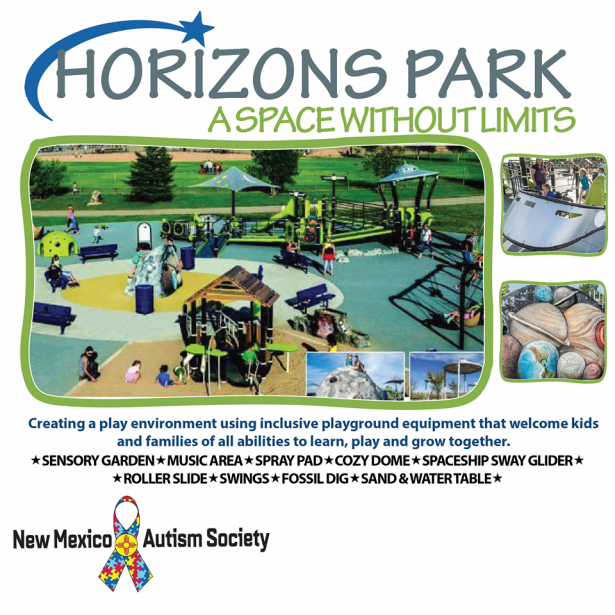 Changing Lives
This will be a place EVERYONE can enjoy!
Horizons Park, "A Space Without Limits", is an all-inclusive playground with sensory garden, music area, spray pad, inclusive playground equipment, completely fenced in and so much more. This space will bring individuals of all ages together to interact and create new friendships. This will be a space in which therapist and educators can utilize. The park will be complete with safety surfacing, Cozy Dome, Spaceship Sway Glider, accessible swings and much, much more!
The park will be located at Cahoon Park, corner of Riverside and Union, in Roswell, NM. The City of Roswell has agreed to donate this portion of land for the purpose of the All-Inclusive Park. It was designed so everyone can play, regardless of their abilities.