LOS LUNAS: Sensory Friendly Movie: Super Mario Bro. Movie
From:

Saturday, April 8th, 2023 11:00 AM
To:

Saturday, April 8th, 2023 12:30 AM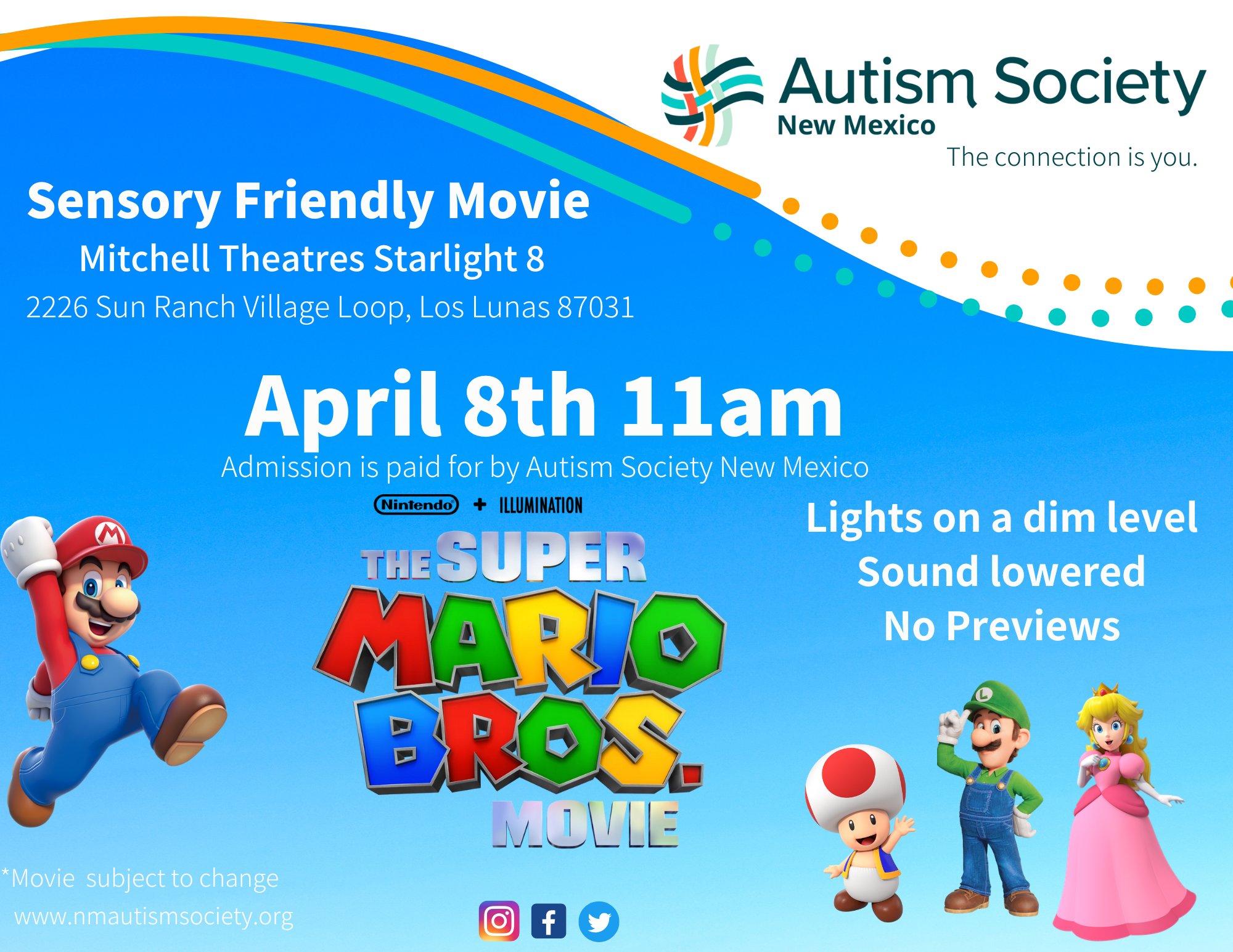 LOS LUNAS - Join us for a sensory friendly showing of Super Mario Bros. Movie at Mitchell Theatres Starlight 8.
Lights stay on a dim level, sound is lowered, and no previews!
Admission is paid for by Autism Society New Mexico
This is open to anyone who needs the accommodation. Sign in begins at 10:30am.